Natural Beauty Products for Healthy, Glowing Skin
DISCLAIMER
This blog does not intend to provide diagnosis... Read More

This blog does not intend to provide diagnosis, treatment, or medical advice. Read more. The content provided on this blog is for informational purposes only. Please consult with a physician or other healthcare professional regarding any medical or health-related diagnosis or treatment options. Information on this blog should not be considered as a substitute for advice from a healthcare professional. The claims made about specific products throughout this blog are not approved to diagnose, treat, cure, or prevent disease.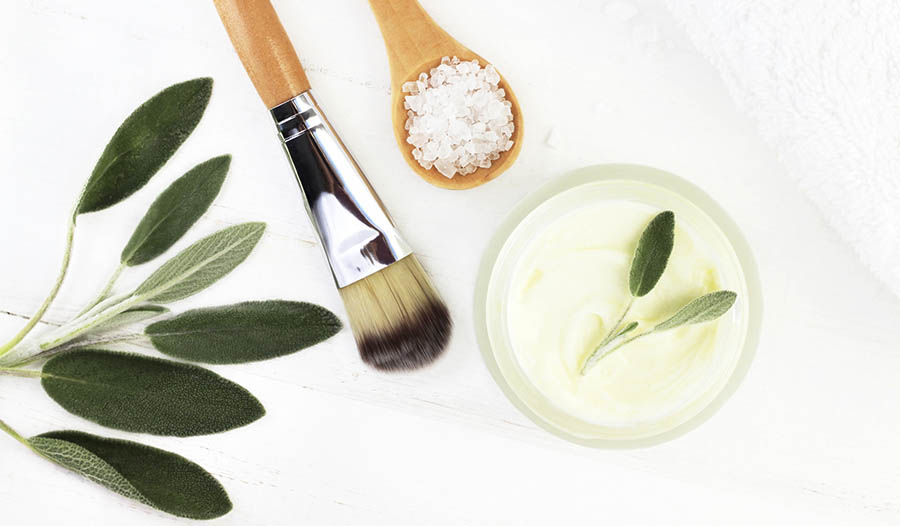 There's a good reason people say that beauty comes from within. How a person feels, how they feel about themselves, and how they care for others contributes greatly to how beautiful they appear. For that reason, using products that heal on both the inside and out is a good idea for your overall health and attractiveness.
Natural products nourish and protect your skin without chemicals that are harmful. Numerous companies have moved away from including harmful preservatives and other ingredients, to safer, beautifying products. Some of these have additional anti-aging effects as antioxidants, redness reducers, and even wrinkle smoothers, which can help improve both the health and appearance of the skin.
Antioxidants
Vitamin C, ferulic acid, alpha lipoic acid, vitamin E and plant bioflavonoids may help to slow aging changes and complement the effects of sunscreen. They can be taken in supplement form and/or applied to the skin as creams and lotions.
Other antioxidants that benefit the skin include lutein and green tea. Lutein—found in kale but also available in supplement form—offers protection against damage to both the skin and the eyes. Green tea and its active polyphenol components help to protect the skin from sun damage when consumed orally or applied directly. Supplements that are extracts of plants may have additional benefits when consuming them in food form at the same time.
Better Sunscreens
Hats, shade, proper timing of sun exposure and protective clothing should be the first line of defense against sun damage, but sunscreen is still a must. Products that rely on zinc and titanium salts to protect the skin from UV rays are safer and less likely to cause allergic reactions. Some ingredients in traditional sunscreens, like oxybenzone, have been linked to hormone disruption. It is helpful to supplement with Vitamin D if you practice strict avoidance of sun exposure.
Anti-Aging Ingredients
Many cosmeceuticals—products that claim to have medicinal effects, especially when it comes to anti-aging—rely on natural ingredients. Here are a few of them:
Glycolic acid and other alpha hydroxyl acids

have a peeling effect, removing dead cells from the outer layer of the skin. They can improve fine wrinkles and even skin tone by reversing sun damage and lightening age spots.
Hyaluronic acid

taken orally helps skin to hold in moisture to improve dryness, according to 3 studies from Japan. Levels decrease with age. Topical application of hyaluronic acid around the eye has been shown to reduce wrinkle depth and improve and elasticity.
Ceramides, cholesterol and fatty acids

protect the skin's natural barrier and help to fight dryness.
Some of these cosmeceuticals are designated as eye creams, both for their intended ability to reduce fine lines around the eyes, and because the thin skin around the eyes requires a gentler formulation.
In many cases, the actual benefit of ingredients in cosmeceuticals has been tested for its ability to improve wrinkles, dryness and overall appearance. Often, both the photo results and the data demonstrate that some individuals have far more dramatic effects than the average. This may be one reason why different people prefer specific creams, and keep trying until they find one they like.
Natural Options for Makeup
Mineral makeups contain ingredients like zinc, titanium and iron oxides that add to color and beauty while providing some sun protection. A major benefit is that although they contain oils of various kinds, they do not contain water, so they avoid the need for preservatives and the potential hormonal activity, toxicity, and chance for allergy that they bring. Be sure to check the labels on mineral makeup, and avoid any that contain ingredients you're sensitive to, or too long a list of ingredients.
It should be mentioned that mascara and eye makeups are some of the few products in which mercury, often as thimerosal, is allowed in small amounts as a preservative, so it is important to be sure that your mascara is free of this neurotoxic, cumulative, heavy metal. Some skin-lightening creams in the past contained large amounts of mercury.
There are numerous natural, plant-derived products that enhance beauty over time. They can be consumed as food, taken as supplements, applied topically, or a combination of all three. These work best if you reduce your exposure to sunlight, eat healthfully, and lead a lifestyle that reduces inflammation and oxidative stress.