Bath and Beauty Picks Under $15
DISCLAIMER
This blog has not been approved by your local health department and is not intended to provide diagnosis, treatment, or medical advice. Read More

This blog has not been approved by your local health department and is not intended to provide diagnosis, treatment, or medical advice. The content provided on this blog is for informational purposes only. Please consult with a physician or other healthcare professional regarding any medical or health-related diagnosis or treatment options. Information on this blog should not be considered as a substitute for advice from a healthcare professional. The claims made about specific products throughout this blog are not approved to diagnose, treat, cure, or prevent disease.
In this article: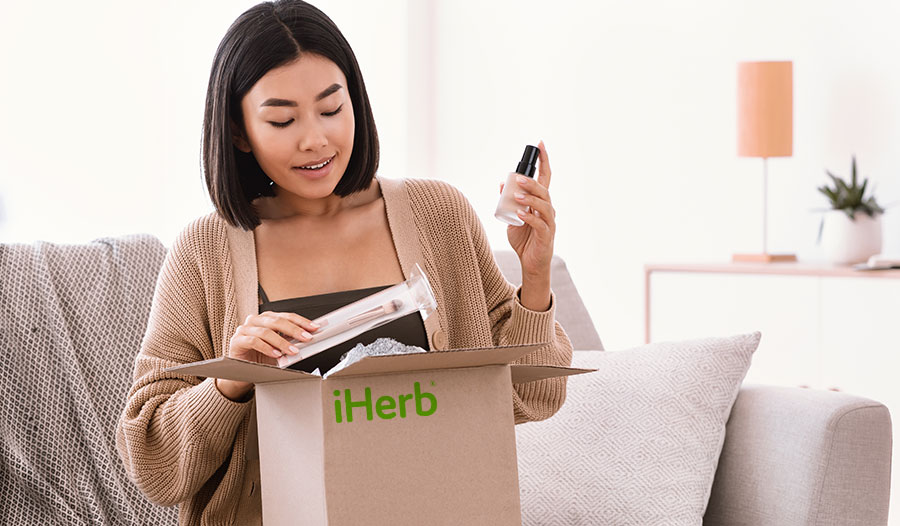 Sometimes I look at my stash of bath and beauty products and wonder if I will ever finish using them all up before they expire. However, I have found some gems recently that are not only being used with regularity within my beauty routine, but they won't break the bank either. What's not to love?
Here are 7 of my favorite picks that are all under $15.
Cos De BAHA AZ Azelaic Acid 10 Serum
Azelaic acid isn't talked about enough, in my opinion, as lots of the other "acids" get the spotlight, such as glycolic acid or hyaluronic acid. However, I might have found my acid soulmate in this Azelaic Acid serum from K-Beauty brand Cos De BAHA. I use about two drops in the evening about every third night, as any more than that is a little drying for my combination skin, and it's been helping with redness, pigmentation and keeping my skin clear and bright. While I've only been using it for about two months now, it's definitely earned a spot in my routine as holy grail status.
Cliganic 100% Pure and Natural Argan Oil
Argan oil had its time in the spotlight a few years ago and does seem like old news these days, but sometimes an oldie is a goodie and that's what I've discovered about Cliganic's organic version of Argan Oil. My hair is recovering from multiple bleach sessions and it needs all the nourishment and moisturization it can get. A few drops of this argan oil pairs very nicely with my leave-in conditioner, the trusty Giovanni Direct Leave-In Weightless Moisture Conditioner, and I'm able to use a detangling brush to brush my hair out after a shower without too much trouble. My hair is less frizzy, a lot softer and easier to manage, and the price is pretty great ($12 for 4oz at this time of writing).
Neutrogena The Transparent Facial Bar for Acne Prone Skin
I actually don't use this Neutrogena facial bar soap as intended for washing my face, as I prefer a gel foaming cleanser, however, this soap is fantastic at creating "soap brows"! What are soap brows, you may ask? It's this Instagram beauty trend of taking a tiny bit of water on a brow spoolie brush, rubbing it on the bar of soap, and then brushing it upwards through your brows so that your brows look fluffy and feathery, and best of all, they stay in place better than any brow gel on the market.
Kracie Naive Body Wash in Refresh
I'm not particularly loyal to any body wash in general. If it smells nice, foams up well with a loofah and cleans my body, I'm usually pretty happy with it. I just switched to natural deodorant recently and the transition has been pretty rough as my body is getting used to not having aluminum antiperspirant to stop my sweating. Of course, I picked the summer time to initiate the switch and it couldn't have been worse timing. However, this J-Beauty body wash by Kracie does the job of keeping my underarms scrubbed, clean and smelling citrusy-fresh. I might try some of the other scents next.
PanOxyl Acne Creamy Wash 4% Benzoyl Peroxide Daily Control
Here's another product that I use in an "off-label" fashion. The PanOxyl creamy wash is a staple in my shower because I use it in two different ways: to keep body acne at bay, and also on my underarms to keep away the bacteria that turns into that musty body odor smell. The body acne thing is self-explanatory because I do get breakouts on my back and chest, particularly if it's hot outside and I'm sweating a lot. But, the usage on my underarms came from a YouTube hack and it has really been working double duty along with my adventures in natural deodorant recently. My only complaint is that the tube gets very easily deformed as you squeeze the product out and it feels like it's about to tear apart at any moment. PanOxyl, if you're reading this, please improve your packaging!
Revlon Facial Roller in Natural Jade Stone
I used to think facial rollers were a bit of a gimmick, as I didn't think I needed the roller to help my essences and serums absorb into my face. However, if you are a migraine sufferer, you NEED a facial roller immediately. I keep this affordable Revlon version in the fridge and whenever I have a migraine, rolling the ice cold roller around my eyes, cheeks, forehead and temples is heavenly and provides instant relief. You don't have to spend a ton of money on a roller too, as they can get pretty pricey. This version fits my wallet and works fabulously so it's two thumbs up from me.
Radiant Seoul Revitalizing Youth Protect Serum
This Youth Protect Serum is from one of iHerb's own brands, the K-Beauty inspired Radiant Seoul. It has a gel-like texture, is lightweight and has a light fragrance that dissipates pretty quickly, which is great. Loaded with vitamin C, hyaluronic acid, and peptides, this serum gives me a nice dose of antioxidants before I apply my facial sunscreen every day. It's moisturizing, but probably better suited to summertime if you want to wear it alone, or layered with a thicker moisturizer for cooler months.
Affordable Beauty Favorites That Pull Double Duty and More
That's my quick round up of products that I've been loving recently. I like to find extra uses for my products so they are working really hard for me and my wallet. If you only have $15 to spare, I'm certain you can't go wrong with one of these choices!