Ditch Your Sheet Masks and Try a Jelly Mask Instead
DISCLAIMER
This blog has not been approved by your local health department and is not intended to provide diagnosis, treatment, or medical advice. Read More

This blog has not been approved by your local health department and is not intended to provide diagnosis, treatment, or medical advice. The content provided on this blog is for informational purposes only. Please consult with a physician or other healthcare professional regarding any medical or health-related diagnosis or treatment options. Information on this blog should not be considered as a substitute for advice from a healthcare professional. The claims made about specific products throughout this blog are not approved to diagnose, treat, cure, or prevent disease.
In this article: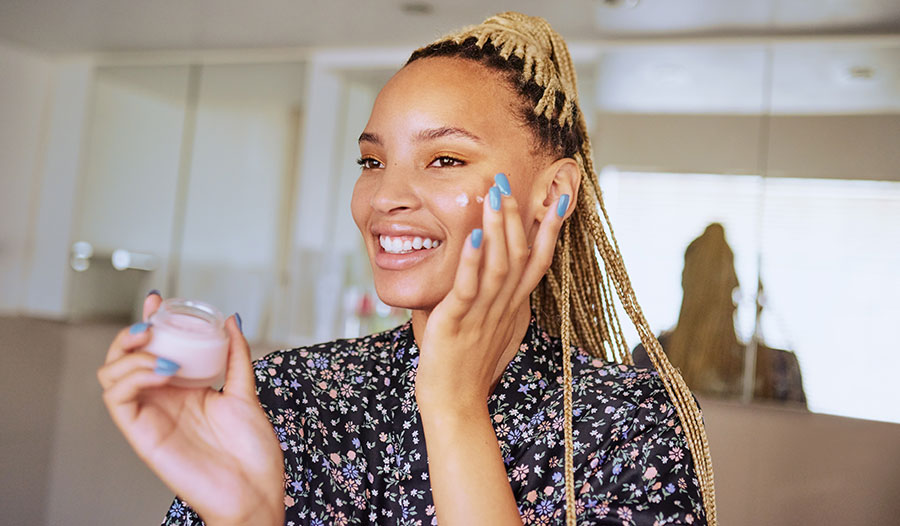 Face masks are super special to me. I have struggled with my skin since my early teenage years, which means I have tried hundreds of masks over the past decade. Masks for acne, masks for hydration, and masks that I have seen go viral on TikTok—I have tried them all!
Hello, my name is Nicole and I am obsessed with face masks (if you didn't get that part yet). Two years ago, I decided to step out of my comfort zone and share my skincare journey with others on Instagram. One of my favorite things to share reviews on is, you guessed it, masks.
How I Feel About Sheet Masks
After testing out hundreds of masks, I have learned one thing for sure: I dislike most sheet masks. Sheet masks are a single-use product and can be incredibly wasteful to the environment. After 20-30 minutes, it is thrown in the trash and most of the time, I don't notice any serious changes to the way my skin looks or feels. More often than not, the mask doesn't fit my face properly and it slides around, constantly making for a very underwhelming experience. If it does actually fit my face, I often think about how long the results of a 20-minute sheet mask last anyway. Unless you purchase multiple sheet masks of the same product, you probably won't see any noticeable or memorable changes. Plus, more sheet masks equal more waste (it's a neverending cycle, really).
Jelly Masks Are A Great Alternative To Sheet Masks
So, what is a better alternative you ask? Let me introduce you to jelly masks! Not only are jelly masks more environmentally friendly, but they also allow you to get multiple uses out of one product. Similar to sheet masks, most jelly masks focus on hydration and nourishment for fresh, glowy skin, but with a more results-driven experience.
They are more convenient to use and I often find myself more relaxed when using a jelly mask compared to a sheet mask. So, where can you purchase a jelly mask? Check out my top ten jelly masks below. The best part—all masks are under $30 and I am positive there is a mask for every skin type and concern. Whether you have dry skin and need an extra boost of hydration or have inflamed skin and need a soothing mask, I got you covered!
Favorite Jelly Masks To Try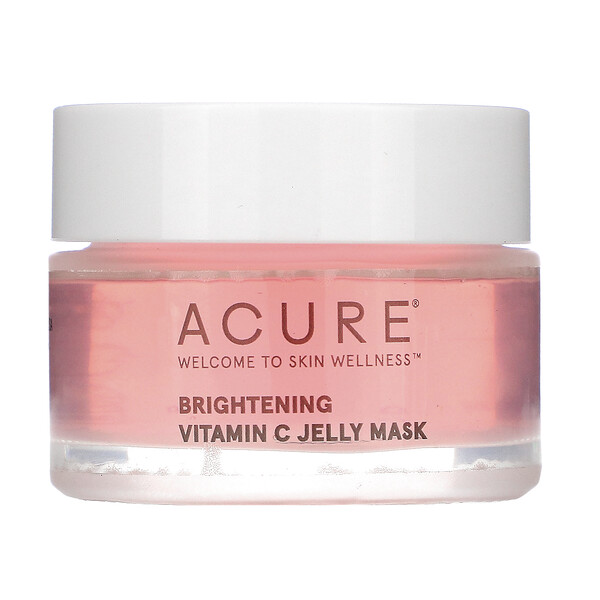 Looking for a vegan skincare brand under $20? Look no more! This mask is 100% vegan, which means it is formulated without parabens, sulfates, petroleum, mineral oil, formaldehyde, and animal products. It contains two types of vitamin C: ferulic acid and banana flower extract. Ferulic acid will help brighten skin and reduce the development of fine lines, spots, and wrinkles. Banana flower extract moisturizes and balances skin for an overall, glowy complexion. Additionally, antioxidants fend off free radicals and rejuvenate for brighter, glowy skin. If you're concerned with dullness and dark spots, try this 10-minute jelly mask for an instant glow!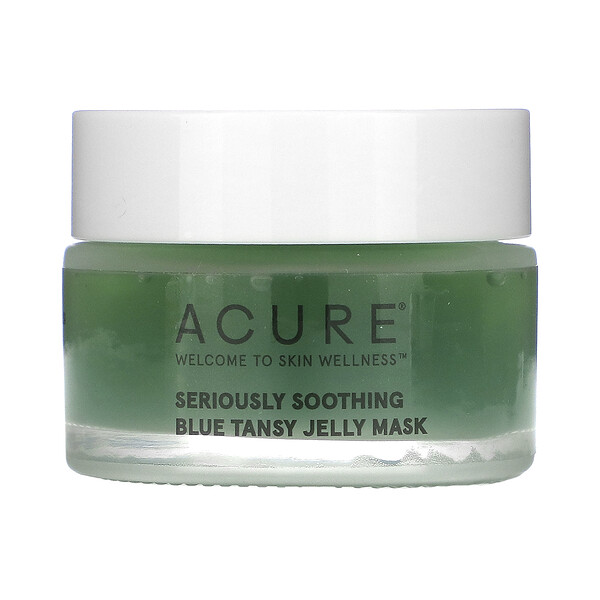 Another vegan jelly mask under $20? Jackpot! In just 10 minutes, this mask will instantly soothe dry skin with mega hydrating hyaluronic acid. In addition, blue tansy oil helps balance and moisturize, and can even help with breakouts. Blue tansy oil is also notorious for its earthy scent. To be honest, you will either love it or hate the smell, but personally, I find it to be beautifully calming and therapeutic. Other incredible ingredients include blueberry, seaweed, eggplant, tulsi, and turmeric, which provide antioxidant support. If you want that luxe, spa experience, but can't afford an expensive facial, try this mask!
Hydrate and soothe with this jelly-type lavender mask! This wash-off mask is formulated with real lavender flower water and panthenol. With 10% lavender flower water, your skin will instantly feel hydrated and soothed from its anti-inflammatory properties. Panthenol is a humectant, which will help to moisturize and protect the skin barrier leaving it soft and bouncy. Tip: Store in the fridge for an extra cooling effect—your skin will thank you!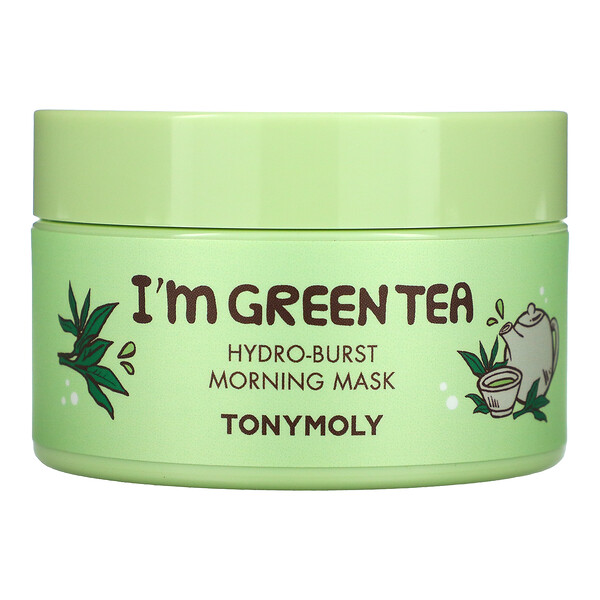 Waking up with dull and tired skin? Try this refreshing morning wash-off mask! It's infused with green tea extract and aloe extract to help you start your day with calm, soothed, and hydrated skin. Bamboo and Centella Asiatica extracts will also help replenish your skin, leaving it feeling cool and plump, while protecting the skin barrier. With a lightweight gel texture, this mask will leave your skin looking brighter and feeling refreshed within 10-15 minutes.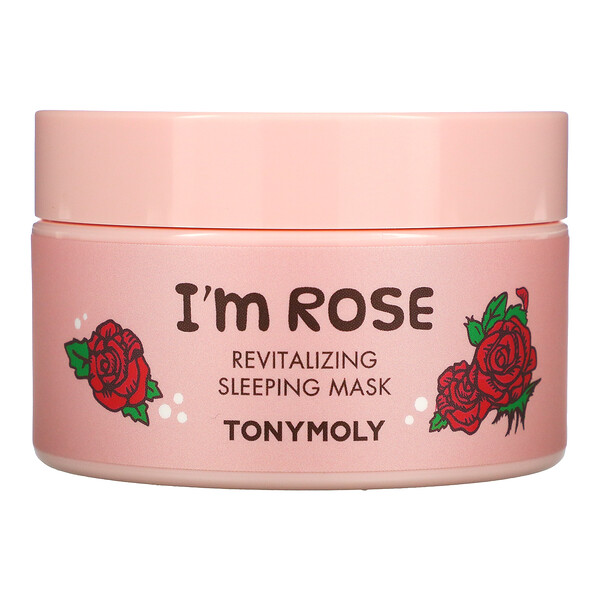 Want to wake up with brighter, vibrant skin? This mask is for you! This lightweight gel mask contains Rosa Damascena flower water, which not only acts as an anti-inflammatory but will gradually improve fine lines and plump up your skin. Its spa-worthy rose scent and hydrating texture will work magic while you sleep to give you that radiant glow you desire!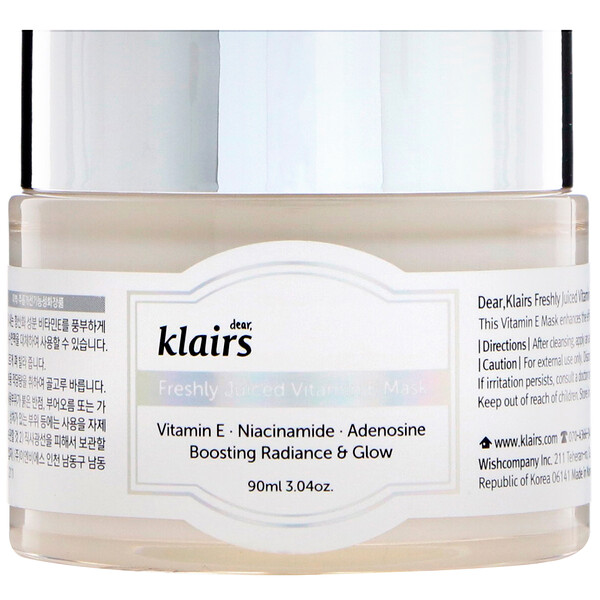 Looking for a dual, gel-type mask that can also be used as a moisturizing cream? You will love this vegan-friendly, hydrating vitamin E mask! This mask is formulated with many powerful ingredients to hydrate, brighten, and nourish the skin. Highlight ingredients include niacinamide/vitamin B3 and adenosine, which aid in brightening, minimizing the appearance of pores, and smoothing wrinkles. Vitamin E helps skin bounce back from sun damage and strengthens the skin's protective barrier, and ceramides support water retention, improve skin's texture, and protect the skin barrier. Its bouncy, pudding-like texture will have you hooked! Tip: Use in conjunction with vitamin C products for enhanced results.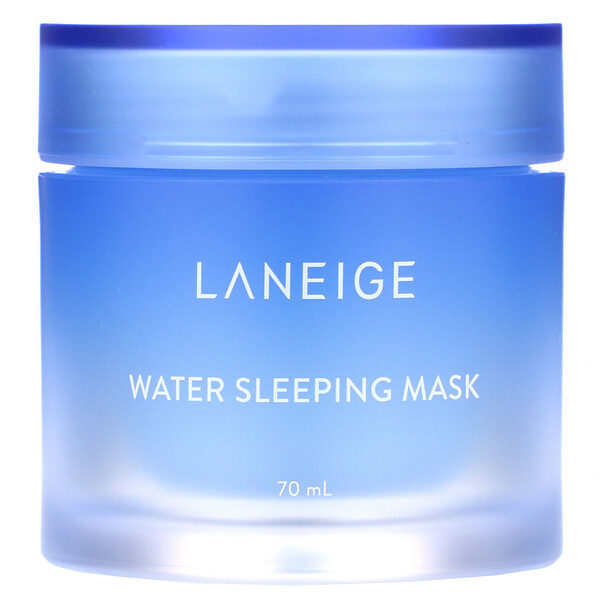 Dry, dehydrated skin? This overnight moisture mask will recharge your dehydrated skin while you sleep! This innovative, water-based mask quickly absorbs into your skin to deeply hydrate throughout the night. Its gel texture immediately absorbs into your skin to promote radiant, refreshed, and soft, glowing skin. Highly concentrated hydro ionized mineral water delivers high doses of moisture to stressed, parched skin. Additionally, Calming Sleepscent™, infused with orange flower, rose, and sandalwood provides a relaxing and comforting scent, while apricot and evening primrose extracts help visibly brighten and purify fatigued skin. For clear, glowing skin every morning, try this overnight moisture mask and watch your skin transform!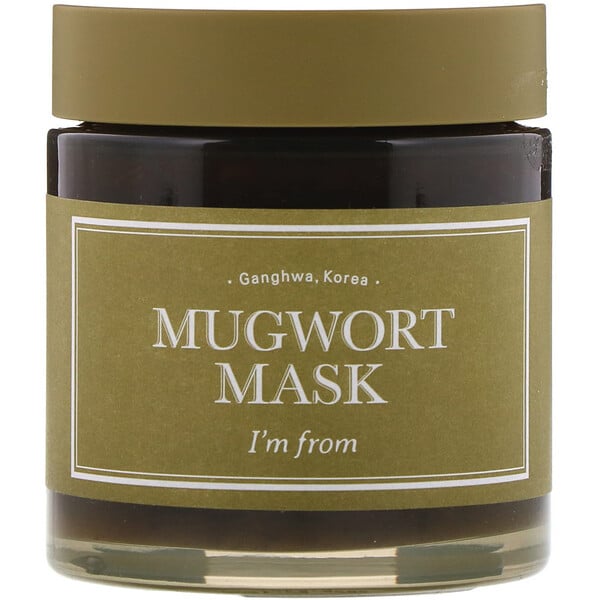 Need immediate relief from skin irritation or sunburn? This highly concentrated gel mask is infused with a powerful ingredient, mugwort extract, to help calm down skin gently, reducing skin heat. This special ingredient is collected in May when the world is full of energy and aged for three years in the sea breeze. Additionally, this herb purifies the skin, combats environmental aggressors, and stimulates collagen production, which will also aid in delaying signs of aging and plump up skin for a more youthful complexion. This wash-off mask is gentle enough to incorporate into your daily routine and will ultimately help strengthen the skin's moisture barrier.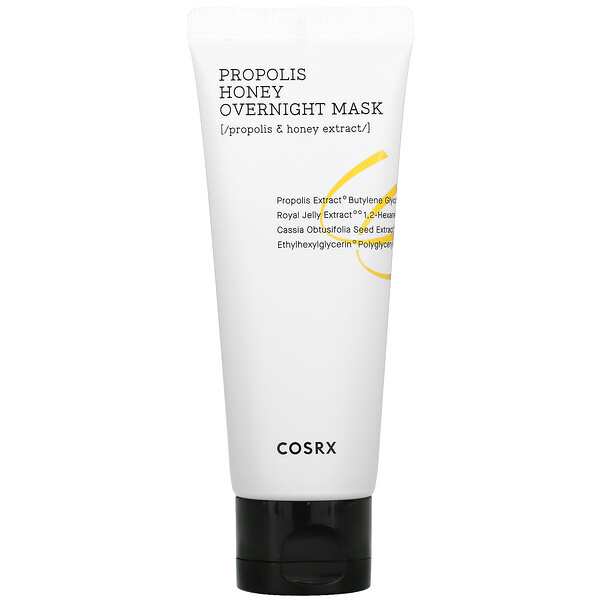 For under $20, this gel-type mask does it all! This 3-in-1 hydrating mask can be used as an overnight mask, wash-off mask, or cream. It is formulated with ingredients to help hydrate and cool, and soothe flared and irritated skin. A high concentration of propolis extract and natural beeswax provides intensive hydration and refreshing moisture. As a natural antibacterial and anti-inflammatory, it is great for cooling down sunburn or heated skin and reducing redness. Additionally, the Full Fit Pro-Barrier Complex helps the skin to feel healthy and provides a protective barrier overnight. I personally love the hygienic tube-type container for added convenience and to prevent bacteria and air exposure.